Facilities & Practice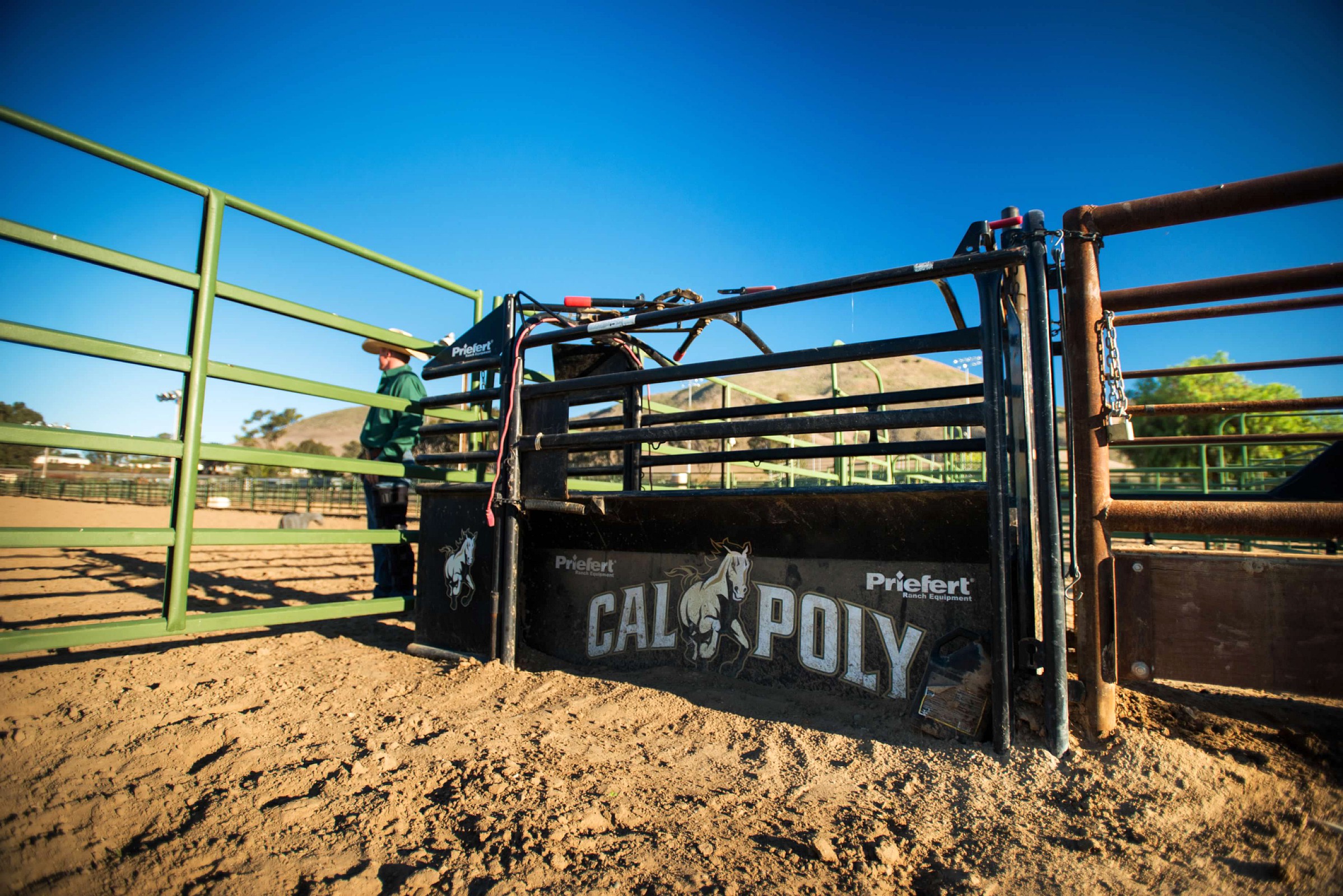 The Cal Poly Rodeo Program is fortunate to have a complete practice facility and boarding amenities within walking distance of campus. All rodeo events are practiced multiple times per week to ensure competition preparedness and build team unity. During practice, live runs are made and recorded on video for later review. A program-owned feedlot and hillside pastures allow for access to calves, steers, goats and bucking stock for three months in the fall and five months in the spring. Boarding, practice and arena fees change from year to year and are required to board or practice on campus.
Practice facilities include:
280' x 140' practice arena with lights
75' x 280' calf lane and arena with lights
Round pen and warm-up circle
6 bucking chutes
Bones and nex roping dummies
Heel-O-Matic (and quad for pulling)
Saddle bronc bucking machines
Mighty Broncy
Bull riding drop barrel
Spur boards
Boarding amenities include:
50 covered 32' x 12' stalls with automatic water
26 covered 16' x 12' stalls with automatic water
Trailer parking 
Watch the Cal Poly Rodeo Facilities in action here.
Related Content